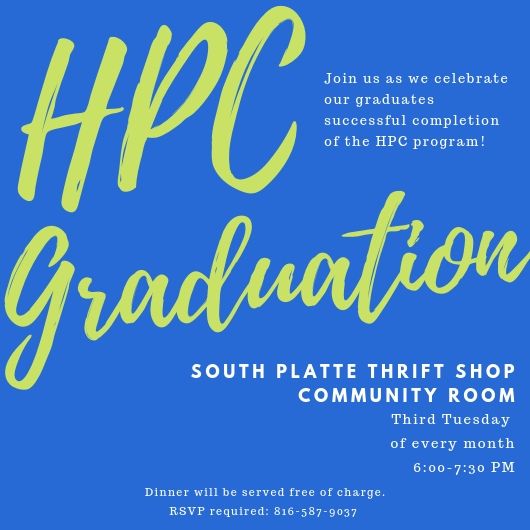 You're Invited!
HPC Graduation
Third Tuesday of Every Month
6pm-7:30pm
HPC South Platte Thrift Shop: 6501 N Cosby Ave., KCMO 64151
Please RSVP 816-587-9037
You're Invited!
2019 HPC Gala & Auction Fundraiser
The 2019 HPC Gala & Auction Fundraiser will be held on Saturday, October 5th. It's going to be the best one yet! And don't forget to share with your friends so they can join you during this incredible evening.
To purchase tickets, candy bar raffle and sponsorships CLICK HERE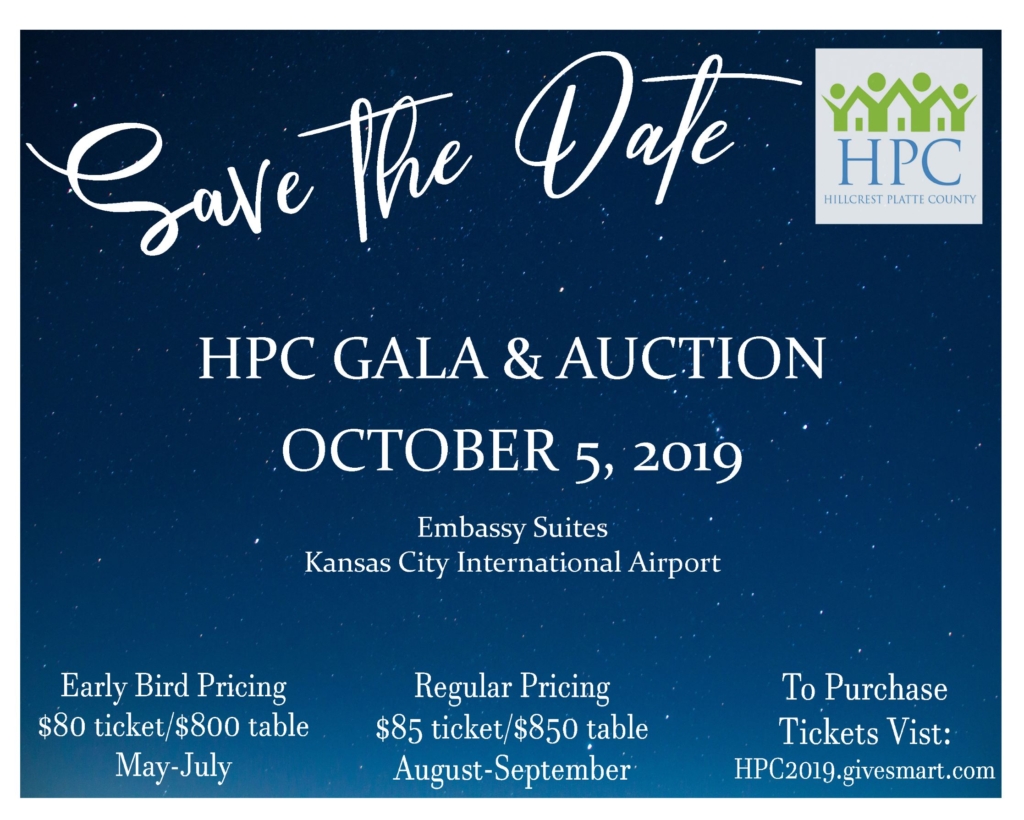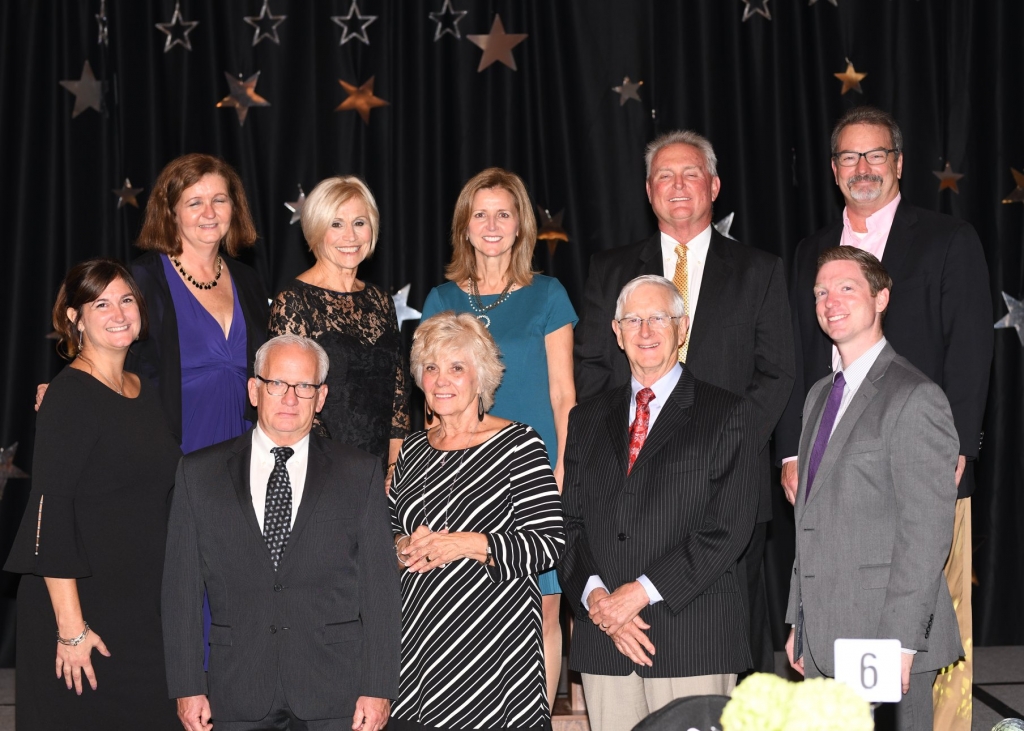 Hillcrest hosts annual fundraisers to support our transitional housing apartments in Platte County.
Our major event is the Hillcrest Gala.
If you are interested in serving on a committee, please contact Donice Mahan at 816-838-7442.
Check back often see what we have in store for 2019!