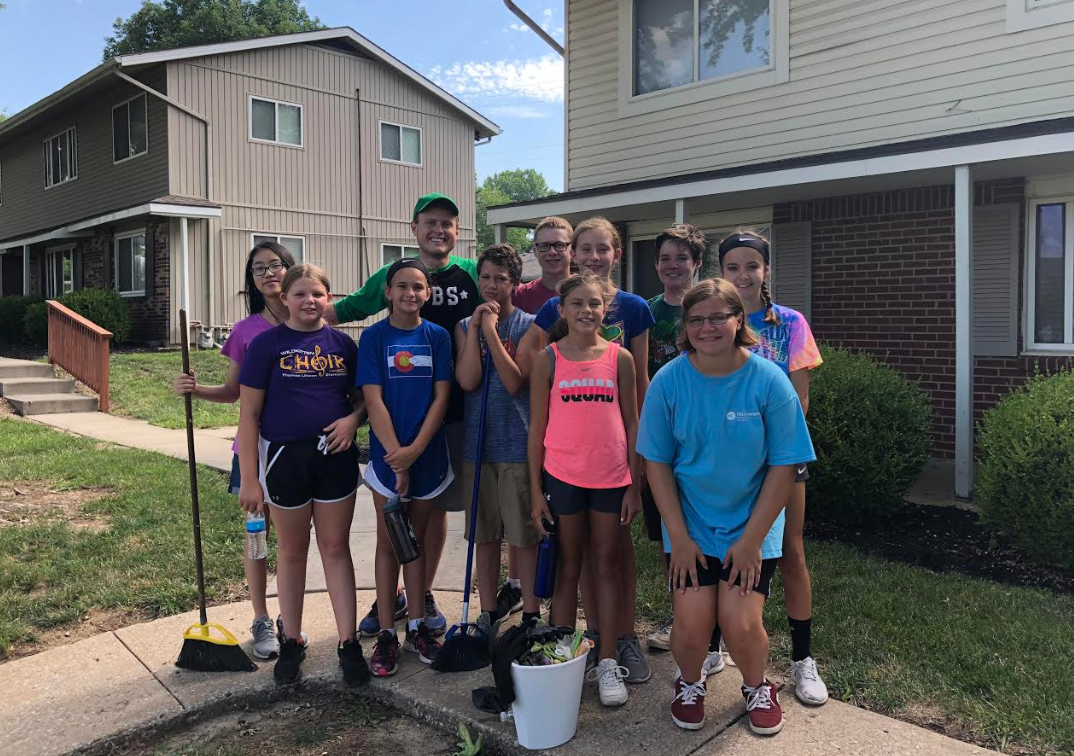 June Volunteers of the Month,
Fellowship Kansas City Church 
Thank you to Pastor Chris and the middle school students from Fellowship Kansas City Church for volunteering at HPC at the end of June! We had a blast with the students as they cleaned up the landscaping and picked up around the property off N. Northwood. Pastor Chris and the students arrived with amazing attitudes and big hearts to help serve those in our program. They made an awesome impact and we can't wait to have them out again in the near future. Thank you for your service and for helping the homeless in our community!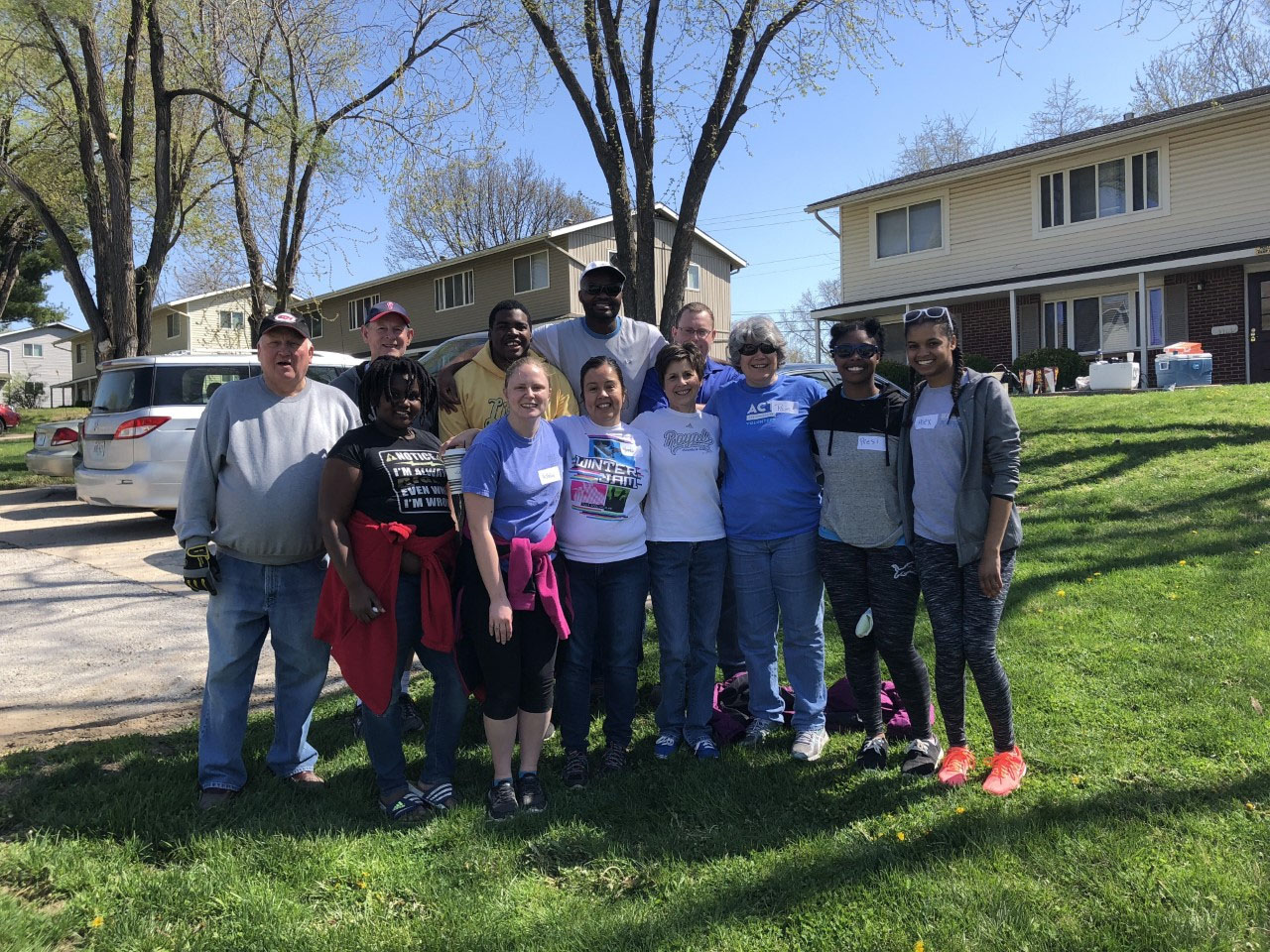 May Volunteers of the Month, North
Heartland Community Church
 A big thank you to the volunteer group at North Heartland Community Church who joined us for their Super Saturday Project Work Day at the end of April! The group helped us with some demo work, deep cleaning of apartments and entryways, and picked up trash and pine needles around the front and back of each apartment. Our property looks so great because of their hard work!!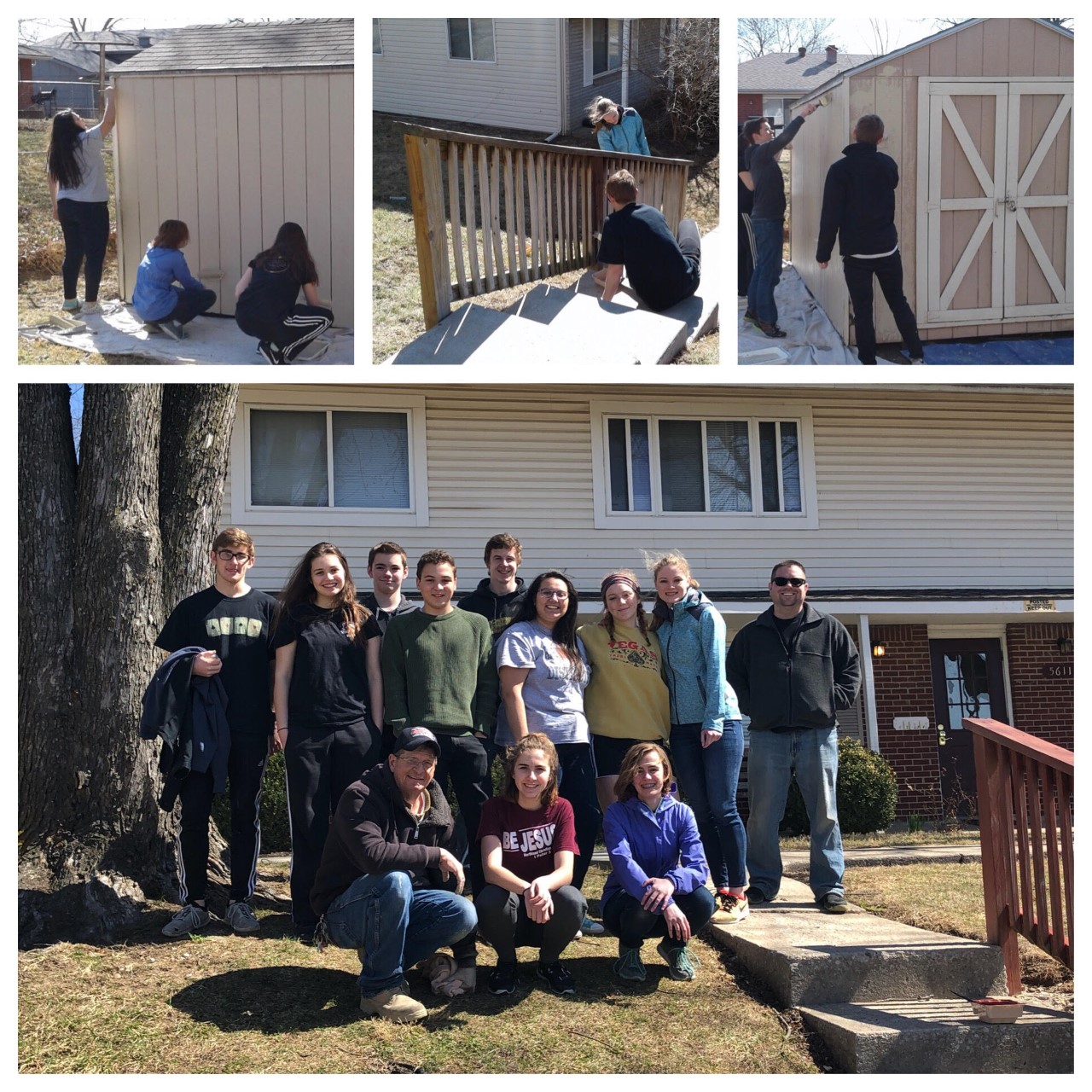 April Volunteers of the Month,
Northland Christian Schools
A BIG thank you goes out to our April Volunteers of the Month, Northland Christian School! Students and staff joined us in March to volunteer during their Spring Ministry Day at ALL of the HPC Platte County locations: Platte City and South Platte thrift and North Platte, Young Adult and South Platte housing. The volunteers worked hard and got so much accomplished during their volunteer day and made a positive impact and difference in our program and community. Thank you from the bottom of our hearts for all of your help! You all are awesome. We truly would not be able to do what we do without amazing volunteers like YOU!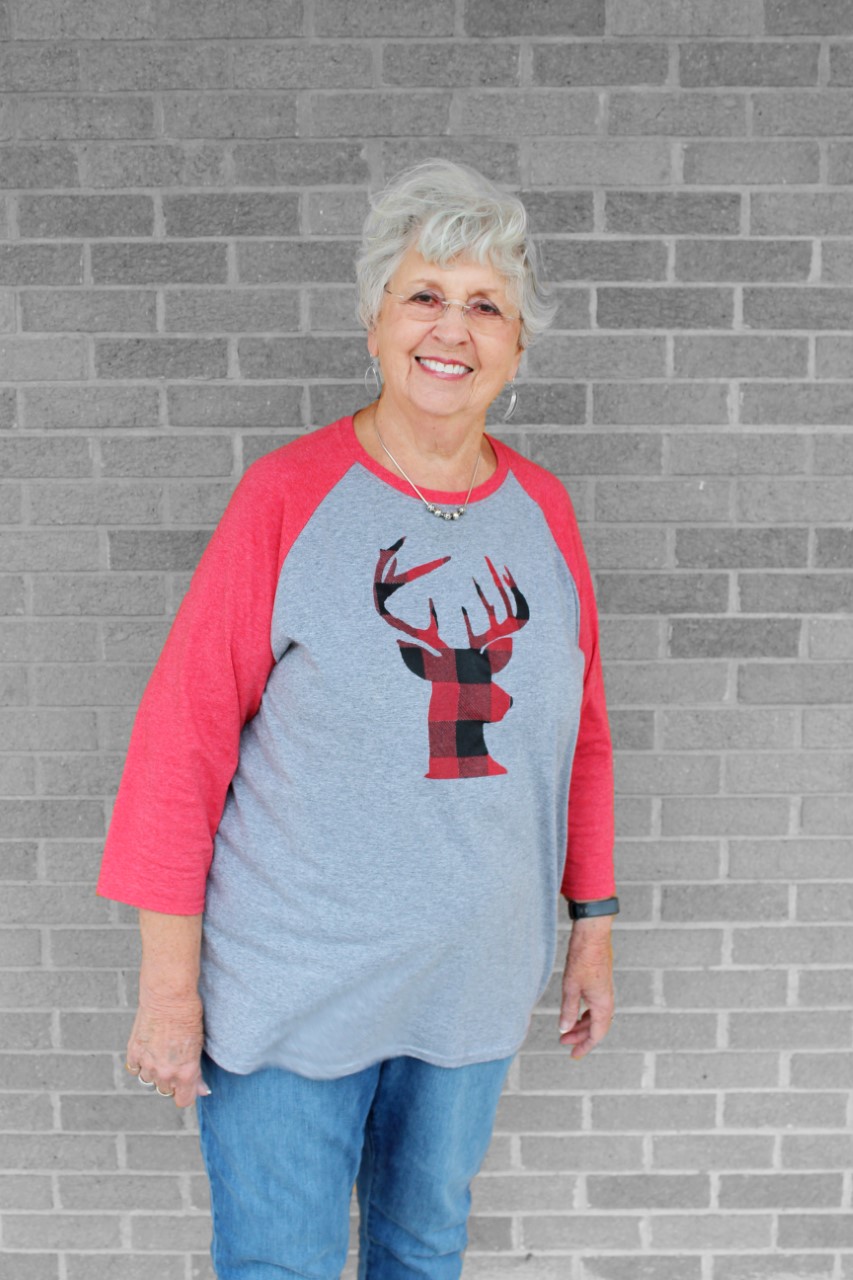 March Volunteer of the Month, Phyllis Mick!
Tell me how you first got involved with HPC?
I have always been passionate about mission work and participated in several mission trips around the country. I remember hearing at church that the old grocery store was going to be turned into a thrift store. I was delighted to serve in my hometown. I started volunteering at Hillcrest as a painter before we even opened the doors!
What would you say are some of your strongest beliefs about HPC?
At Hillcrest, we give a hand up, not a hand out. I believe in this statement and I am proud to be a part of an organization that provides transitional housing for the homeless.
What do you wish other people knew about HPC?
The great thing about Hillcrest is there is a job for everyone. There is something for everyone to do regardless of age, ability and time commitment. Just an hour a week can make a big difference. Also, we are not affiliated with a church, but have partnerships with many around town. Everyone is welcome at Hillcrest!
What have you gained by becoming a HPC volunteer?
I have gained so much by serving as a volunteer at Hillcrest. It is such a blessing to know a few hours of my time is creating a larger impact for the homeless community in the area.
Tell me about some of the people you've met while volunteering.
I have made so many new friends volunteering and even brought my current friends with me. We have a great time chatting while we work. The people make the work easy and fun.
What would you tell someone who is thinking about volunteering?
Do it! We have a job for you regardless of your skill set. I promise you will make an impact in the community and have a great time in return. Come join us!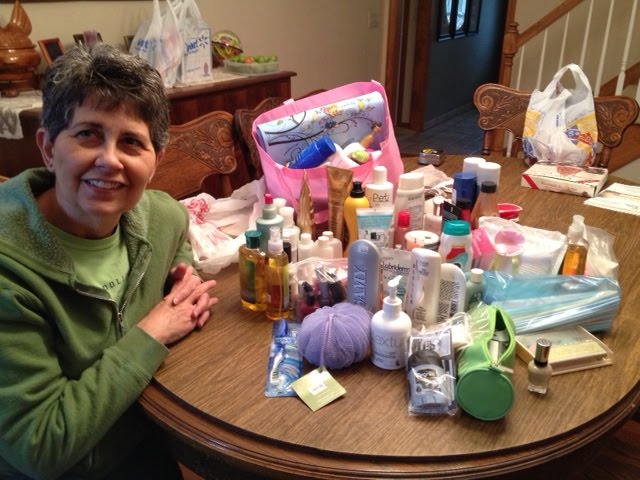 Anita Costigan
South Platte Volunteer
Meet Hillcrest "STAR" volunteer Anita Costigan. Anita is a faithful Thrift Shop volunteer and loves the fact that every time she volunteers is like a treasure hunt! You never know what you might find! Many times, the Thrift Shop receives donations of unused products, such as soap, shaving cream, perfume, nail polish, hand sanitizer, birthday candles, reusable shopping bags, etc.
Anita has taken it upon herself to sort through this treasure trove of goodies and saves some of the best items for the residents at Hillcrest. She sorts through all of the items on her own dining room table. She understands that the residents at Hillcrest must focus on "needs" and not "wants" and that everyone deserves a special little pick me up every once in a while.
Whether it is a new tote bag or new bottle of nail polish, Anita truly knows that the little things make a BIG difference to our residents. We are truly blessed to have Anita on the Hillcrest team.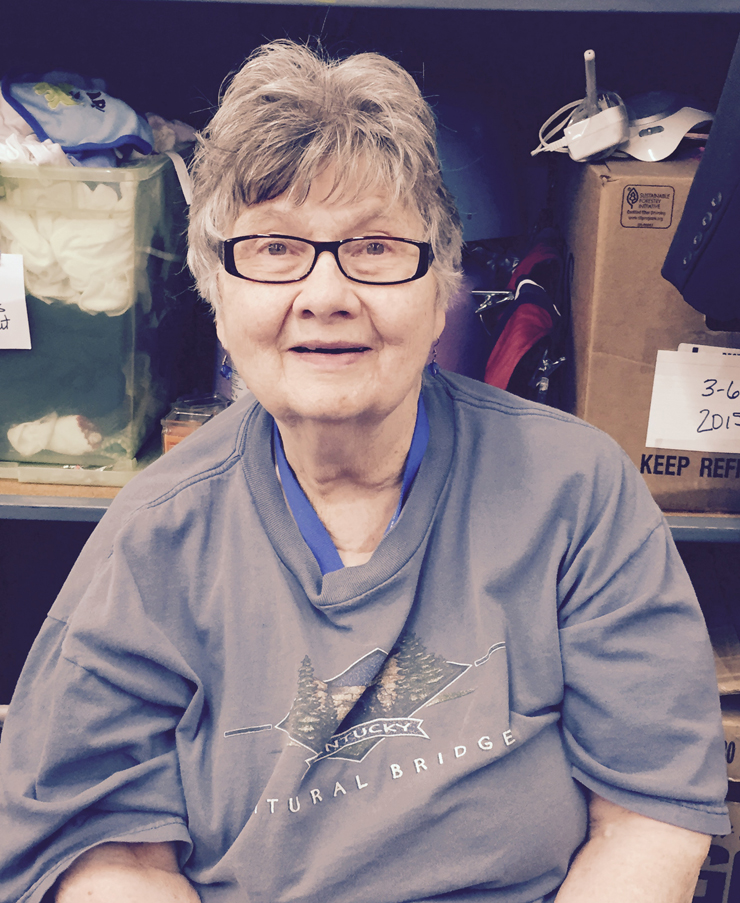 Mary Hornbeck
South Platte Volunteer
Mary Hornbeck is a lovely woman that quietly enters and exits through public transportation. She sits in the childrens section and powers out pricing of tubs and tubs of children's clothing. She is a gentle powerhouse. Unassuming, never asking of anyone, nor draws any attention to herself. Yet moves mountains, while furthering our children's section to a new level.