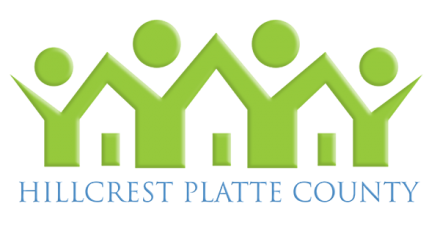 Helping Homeless Families – Find Their Way Home
This opportunity can be utilized as a summer internship to fulfill degree requirements for a student or recent graduate seeking a unique ground floor career opportunity within our non-profit organization, which can lead to FT employment.
About Hillcrest Platte County (HPC)
We have three large thrift operations that help raise funds for our Hillcrest Platte County transitional housing services that are offered to insecurely housed or homeless young adults-aged 17-23, and families. These services include temporary rent/utility free-living, counseling, life skills training, budget training, and eviction prevention. Our participants must be willing to be employed full-time to enter our housing program. We have been transforming lives in Platte County since 2002. Visit: Hillcrestplatte.org
Paid Internship Summary/Objective
As a Thrift Operations intern, you can expect to gain insight into HPC's multifaceted non-profit organization. Hands-on experience will include, but not be limited to administrative tasks, operations, marketing, fundraising, volunteer management and recruitment, communications, and special projects.
Expect to answer non-routine correspondence and manage highly confidential and sensitive information. Independent judgment is required to plan and prioritize the diversified workload.
Recommended changes in practices or procedures, in adherence to all company policies and store standards, are welcome.
The Thrift Operations Intern will learn how our Thrift Shops coincide with other HPC divisions and function as part of our overall marketing strategy. Our succession plan will afford the right individual a long-term opportunity, full-time employment, and the ability to advance as a non-profit professional.
https://hillcrestplatte.org/wp-content/uploads/2022/05/HPC-Logo-156-×-156-px.png
0
0
Catherine Kolkoski
https://hillcrestplatte.org/wp-content/uploads/2022/05/HPC-Logo-156-×-156-px.png
Catherine Kolkoski
2023-03-01 11:00:39
2023-03-03 15:07:49
Part-time Executive Assistant | Paid Internship