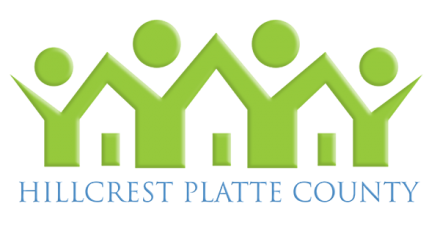 Helping Homeless Families – Find Their Way Home
COUNSELING CENTER
ADMINISTRATIVE ASSISTANT
Interested applicants should contact Merry@hillcrestplatte.org
GENERAL DESCRIPTION:
This position requires a person to perform a wide range of clerical and support duties including but not limited to the
duties outlined below.
REPORTS TO:
The Counseling Center Director at the Counseling Center, 5609 N. Northwood, KC MO 64151
JOB DUTIES:
1. Organize and schedule staff appointments on EHR calendar as needed.
2. Send out daily appointment reminders to Counseling Center participants.
3. Schedule and reschedule appointments for participants as needed.
4. Create spreadsheets to track program admits and discharges and update as necessary.
5. Ensure mental health screenings and intake forms are copied and files developed for new admits.
6. Review intake packets and assist participants with completion of packets when needed.
7. Answer phone calls, take messages and direct calls and/or messages to the appropriate staff person.
8. Review and respond to emails daily.
9. Develop spreadsheets, track and update the information on spreadsheets as necessary.
10. Greet and provide general support to Counseling Center participants and office visitors.
11. Prepare necessary program communications (i.e., memos, emails, invoices, reports, etc.).
12. Review and assist with participant intake forms and enter demographics into EHR.
13. Create, organize and maintain filing system (physical and electronic).
14. Scan urine analysis results and other needed documents into the participant's file in the EHR.
15. Compile information and assist with preparation of monthly reports.
16. Order program supplies and ensure there are incentives available for program participants.
17. Track all gift cards that are won as an incentive and distributed to the participant(s).
18. Provide follow-up calls to past Counseling Center participants every six and twelve months.
19. Assist with providing community referrals to the participants.
20. Distribute incentives and record all "Spin the Wheel" activities.
21. Assist all new participants who are needing medication with entering information into the tele health patient
portal.
22. Work closely with Counseling Center Director and Housing Office Manager.
23. Attend weekly staff meeting with Counseling Center Director
24. Attend weekly staff meeting with Housing Staff.
25. Perform other duties as assigned by Counseling Center Director.
QUALIFICATIONS:
 High School diploma OR GED
 Vocational training and/or two (2) years of clerical experience in an office setting
 Computer proficiency (MS Office – Word, Excel and Outlook)
 Ability to work under pressure and meet deadlines, while maintaining a positive attitude and providing exemplary
customer service skills
 Ability to work independently and to carry out assignments to completion within parameters of instructions given,
prescribed routines, and standard accepted practices.
 Excellent verbal and written communication skills, including ability to effectively communicate with internal and
external customers
 Self-motivated, highly organized, and detailed oriented with strong organizational skills with the ability to multi-
task
https://hillcrestplatte.org/wp-content/uploads/2022/05/HPC-Logo-156-×-156-px.png
0
0
Samantha Piel
https://hillcrestplatte.org/wp-content/uploads/2022/05/HPC-Logo-156-×-156-px.png
Samantha Piel
2023-03-01 13:27:09
2023-03-01 13:30:14
Counseling Center Administrative Assistant