Donations
Thank you for your support of Hillcrest Platte County!
To make a general gift to the Hillcrest Platte County by credit card, please click on the "Donate" button below.
All gifts are tax-deductible under IRS 501c3 regulations. A receipt for your tax-deductible gift will be mailed to you at the address you provide at checkout. Thank you again for your kindness and support of Hillcrest Platte County and the working homeless families we serve each day.
If you would like to provide Hillcrest Platte County with an In-kind donation or volunteer on an event committee please contact Donice Mahan at Donice@hillcrestplatte.org or call 816-587-9037.
We Need Gift Cards For:
Gasoline, to help participants get to and from work (Shell Stations, Casey's, Quick Trip)
Everyday needs that our pantry may not be able to provide (Walmart, Hy-Vee and Price Chopper Gift Cards)
With your generous donation, please specify which needs it supports by posting the information in the Additional Comments box at the bottom of the donation form.
Volunteers
We LOVE Volunteers!
Thrift Shop: Volunteers are needed to receive donations, sort goods, tag clothes, arrange donations in the store, cashier, greet shoppers, and HAVE FUN! If you're interested in volunteering, join us for a one-time orientation meeting on Saturdays at 3 p.m. or Thursdays at 11 a.m. You'll learn everything you need to know about our mission serving homeless families in the KC Metro as well as learn how and where to serve at our Thrift Stores. If you have a question about volunteering, for the Thrift Stores, For South Platte Thrift Shop, call 816-505-0200. For Platte City Thrift Shop, call 816-858-7717. 
Housing:  Volunteers are needed to be prayer partners, nurturers, encouragers, mentors, budget counselors and skilled volunteers to help us with work days. If you are interested in any of these opportunities, or would like more information, please contact hope@hillcrestplatte.org
Amazon Match
Buy through this link, and Amazon will donate a portion of your purchase to Hillcrest.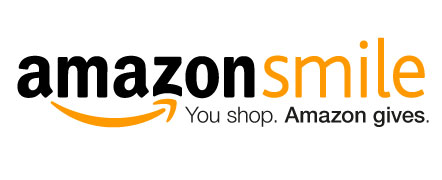 South Platte Pantry Needs
Want to donate to the Kansas City North location? Here is the most up-to-date listing of our needs. Please call (816) 587-9037 to schedule a drop-off.
Pantry Needs:
Toilet paper
Sugar
Flour
Pancake syrup
Pancake/baking mixes
Tuna
Paper Towels
Office Needs:
HP 932 Black Ink and HP 933 Color Ink
Stamps
Copy Paper
Apartment Needs:
Recycle Bins (Purchased from Price Chopper)
North Platte Pantry Needs
Want to donate to the Platte City Hillcrest location? Here is a current listing of our Pantry needs. Please call our Platte City office to schedule a drop-off: (816) 431-6914. Thank you so much for your support!
Pantry Needs:
Toilet Paper
Paper towels
Kitchen trash bags
Powdered laundry detergent
Bread
Fresh fruit
Fresh vegetables
Office Needs:
HP 950 Black Ink and HP 951 Color Ink
Stamps
Copy Paper