Purchase your Day at the 'K' game tickets & parking – HERE – to benefit HPC with a $3 donation per ticket.
Hillcrest Platte County Day at the 'K' – KC Royals vs. Colorado Rockies – Sunday, June 4th, 2023.
All tickets and parking must be purchased prior to the event. Purchases link to an external page outside of hillcrestplatte.org.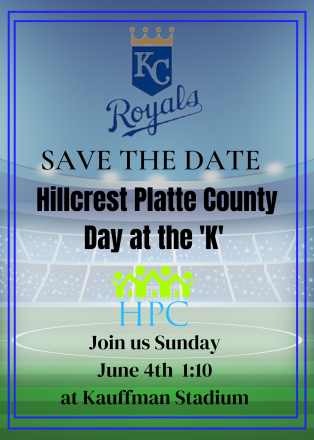 We would love to see you at the game to have fun and show your support. Our staff, volunteers, and program participants thank you!