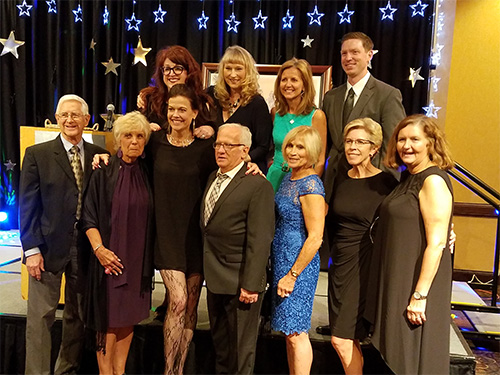 Hillcrest hosts annual fundraisers to support our transitional housing apartments in Platte County. Our major event is the Hillcrest Gala. If you are interested in serving on a committee, please contact Donice Mahan at 816-838-7442.
Check back to see what we have in store for 2018!
You're Invited!
HPC Graduation
The Third Tuesday of every month, 6pm-7:30pm
at Platte Woods United Methodist Church
Please RSVP 816-587-9037
Save the date!
2018 Hillcrest Gala
Celebrating a Community of Stars
Saturday, October 6th
Embassy Suites, Kansas City International Airport. Become a Sponsor: Info.
Play for a Cause September 7 & 8
Meeple-A-Thon
Ready for a game. Or two. Or 100? The Meeple-A-Thon is fast approaching and there are tons of ways for you to get involved. Below are just a few.
▶ Join us: Fill out the form below and we'll save you a spot at the table.
▶ Fundraise: There are tons of ways to fundraise. Such as…
◆ Text-to-Donate: Text Meeple to 1-844-544-7171
◆ Visit our Fundraising Page to make a pledge.
◆ Start a campaign of your own! Visit our Fundraising Page and select, "I want to fundraise for this."
Follow the steps provided. Then, have your friends pledge to support your gaming skills.
We have big goals this year! Help us reach them by proving board gamers have the biggest hearts of all!